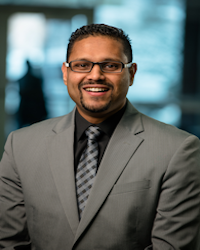 Dr. AJ Aluri is the Founding Director of the Hospitality Innovation and Technology (HIT) Lab, a platform to bridge the gaps between academic and industry research. He is an Associate Professor at the John Chambers College of Business and Economics, West Virginia University. Dr.Aluri's academic and research expertise combines all areas of his education, research interests, and focus in the areas of hospitality information technology and management and information systems, and how these areas impact international hospitality organizations, society, and education. He is an internationally recognized scholar who focuses on innovation and technology in the hospitality and tourism industry. He is currently focusing on consumer behavior research when using emerging technologies such as augmented reality, data mining, Internet of Sound, Internet of Things, robotics, and virtual reality. His research has been published in several top journals. He is also a board member of the International Council on Hospitality, Restaurant, and Institutional Education (ICHRIE) where he is currently serving as a Director of Networking. Dr. Aluri has been invited to speak at several international and national shows and conferences. He is a recipient of numerous awards from both academia and industry.
---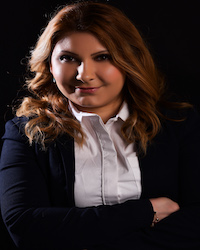 Dr. Nisreen Ameen is a Lecturer in Marketing at Royal Holloway, University of London. Previously she has held academic posts at Queen Mary University of London, Birkbeck University of London and Anglia Ruskin University (Cambridge Campus). Her research interests include: human-computer interaction, consumer behaviour, digital education and digital technologies, e-business and technology adoption. Dr. Nisreen has also published articles on artificial intelligence, robotics and the future of higher education. Her work in these areas has been published in different journals such as Computers in Human Behavior, Information Technology and People, Information Systems Management, Information Technology for Development, British Journal of Educational Technology and International Journal of Gender and Entrepreneurship.
Dr. Nisreen is an Editorial Board member of the Journal of Enterprise and Information Management. She is also a reviewer for several journals including: Computers in Human Behavior, Technological Forecasting and Social Change, Information Technology and People, Information Systems Management, Information Technology for Development, Journal of Behavioral and Experimental Finance and Journal of Enterprise Information Management.
In addition, she was the Best Paper Prize winner at the UK Academy of Information Systems (UKAIS) 2018 conference and she won the Best Researcher Award at the Bloomsbury Institute London in 2019. She presented her work and provided talks at national and international conferences in the United Kingdom, United States, Europe, Asia and the Middle east. She is also an academic member of the Association for Information Systems (AIS), a member of the UK Academy of Information Systems (UKAIS) and an affiliate member of the Charted Institute of Marketing (CIM).
---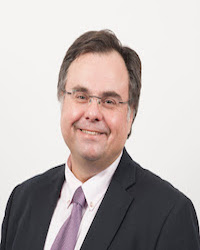 Dr. Dimitrios Buhalis is a Strategic Management and Marketing expert with specialisation in Information Communication Technology applications in the Tourism, Travel, Hospitality and Leisure industries. He is the Head of Department of Tourism and Hospitality, Director of the eTourism Lab and Deputy Director of the International Centre for Tourism and Hospitality Research, at Bournemouth University in England. In 2018 Bournemouth University was ranked 8th in the QS World University Rankings for Hospitality & Leisure Management. He is also the First Vice President of the International Academy for the Study of Tourism, an Executive Board Member of the United Nations World Tourism Organisation (UNWTO) Affiliate Members and the Editor in Chief of the most established Journal in Tourism: Tourism Review, now and SSCI Journal in its 74th volume. Dimitrios is a Founding Member and past President (2010-2014) of the International Federation for Information Technologies in Travel and Tourism (IFITT). Professor Buhalis' work is referenced widely, being the 3rd most cited for tourism and 1st most cited for hospitality 18th on strategy and 30th in Marketing on Google Scholar with more than 33500 citations and h-index 79. Dimitrios current research focus includes: Real Time and Nowness, Smart Tourism and Smart Hospitality, Social Media Context and Mobile Marketing (SoCoMo), Augmented Reality, Technology enhanced Experience Management and Personalisation, Reputation and Social Media Strategies, Accessibility and Special Diet (Alergens) Tourism. He is a renown international speaker and frequently delivers keynote presentations, speeches, seminars and workshops in both academic and professional conferences globally. He has close collaborations with industry, governments and international organisations worldwide. Professor Buhalis is an inspirational forward thinker that undertakes cutting edge research, develops innovations and makes a major impact to global society. For more information, books, articles and presentations see www.buhalis.com.

---
Dr. Michael Cheng is presently serving as Interim Dean at the Chaplin School of Hospitality & Tourism Management at Florida International University, where he is transforming hospitality, starting with the learner experience. He brings over 20 years of experience in teaching and learning in Culinology® and Hospitality Management, with deep expertise in gastronomy. As the second largest hospitality program in North America, the Chaplin School has successfully organized and executed the world famous Food Network & Cooking Channel South Beach Wine & Food Festival for the last 18 years, drawing over 65,000 visitors in 2019.
---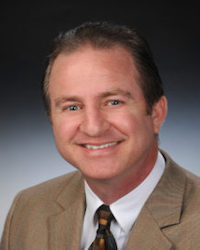 Mr. Elliott Falcione is the Executive Director at the Bradenton Area Convention and Visitors Bureau. Mr. Falcione, a native of Pittsburgh, Pennsylvania,  spent the first six years of his career with the Pittsburgh Pirates Baseball Club.  Since his years working for the Pirates, Elliott has spent the last 23 years working for Manatee County Government serving a community that he dearly loves.
Aside from his years of working in Manatee County, he feels his bio should entail his philosophies and not his few accomplishments.
If you are a leader, then consistently lead.
If you fail, fail fast and make corrections so you don't make the same mistake twice.
If you focus on humility and maintain an unselfish mindset, you will no doubt build strong life-long relationships.
Work experience and education are important, but great people skills and work ethic can help you excel in your career.
---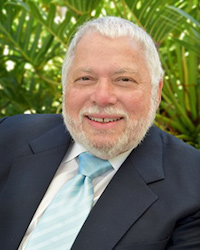 Dr. Patrick J. Moreo was appointed Dean of College of Hospitality & Tourism Leadership at USF Sarasota-Manatee in July of 2016. He is responsible for providing leadership to the faculty, students and industry constituents. He brings to USFSM more than 30 years of experience at college hospitality programs. Prior to his appointment at USFSM, he was a Professor and Associate Dean at the University of Nevada Las Vegas (UNLV) William F. Harrah College of Hotel Administration.
At UNLV, he oversaw operations of a teaching restaurant and catering operations of the College. He also led the International Gaming Institute and the Hospitality Research and Development Center.
Before his move to Las Vegas he served as the Director of the School of Hotel and Restaurant Administration at Oklahoma State University where he was the Lanphere Professor, teaching primarily in the hotel operations area and directed the Hospitality Studies in Switzerland Program. He also taught in the School's Asia Doctoral Program. The School grew from 180 to 500 students during his seven year tenure there.
Moreo has assisted in the planning and execution of two new buildings, he served as co-director and cofounder of the Summer Studies in Switzerland Program, and served as the Director of the Graduate Program in the College of Hotel Administration at UNLV.
Dr. Moreo's professional experience includes positions as a consultant for Pannel Kerr Forster and Company (now PKF Consulting), manager of Howard Johnson Motor Lodges, and food service management in the U.S. Navy. He has participated in many consulting assignments and conducted numerous seminars on front office management and Italian Cuisine. His publishing has focused in the area of organizational structures in hospitality management and education, the needs of female business travelers, and hotel operating systems design.
Moreo received his Doctorate and Bachelor degrees from the University of Nevada, Las Vegas; the Master of Professional Studies from the School of Hotel Administration at Cornell University, and a Hotel/Culinary Associate degree from New York City Technical College.
---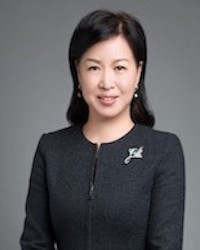 Dr. Hanqin Qui is the Distinguished Professor at Nankai University, the Dean of the College of Tourism and Service Management. She is also a Full Professor of the Hong Kong Polytechnic University, the Vice-President of United Nations Educational, Scientific and Cultural Organization (UNESCO) Hong Kong Association, the Editor-in-Chief of Journal of Quality Assurance in Hospitality & Tourism and the consultant on Education Administration to the Sun Yat-sen University.
Her research interests focus on the analysis of tourism demand, consumer behavior, the inbound and outbound tourism in China, the tourism development and policy issues in Asia Pacific and tourism education innovations, etc. She has published more than 80 refereed journal article in major international refereed journals. She has served as guest editor for International Journal of Contemporary Hospitality Management and Journal of Vacation Marketing on Special Issues for China Hotel and Tourism Development. She was also the regional editor for International Journal of Contemporary Hospitality Management.
In 2016, Professor Qiu and her team founded the World's FIRST Micro-Master's Credentials in International Hotel Management collaborated with the edX platform, which was created by MIT and Harvard University. The program received recognition more than 40,000 online learners from over 175 countries within less than two years.
---