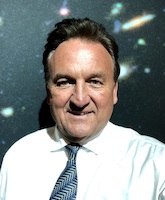 Mr. Huseyin Baraner, born in 1957 in Canakkale, moved to Germany in 1970 with his family. He studied tourism in various private schools in Spain, Germany, and the UK. He worked as an administrator for many years in countries such as Thailand, Dominican Republic, Cuba and Sultanate of Oman. After Öger Holding executive board membership, he had represented TUI AG for nine years in Turkey. Also, he has served the RTK group, which is consists of 7 thousand travel agents belongs to the German People's Bank, in Turkey for 15 years. He has worked with the companies that bring tourists to Turkey since 1978. He has served the industry abroad as Tour Operators Association General Secretary, TÜRSAB foreign representatives, President of the European Turkey Tourism Council in many years. As the Chairman of the Board of Directors of All Anatolia, he always prioritizes Anatolian culture and art tours in his tourism activities. Huseyin Baraner believes that tourism is an important sector that cannot be left to politicians alone. On 2 December 2015, he was granted an honorary citizenship charter in Didim upon the decision of the Assembly meeting.
---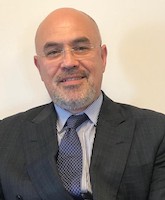 Mr. Cemil Hakan Kilic was born in 1968. He holds a BA in Business Administration from George Mason University (Virginia-USA) and an MBA from Strayer University (Virginia-USA). He completed his doctorate at Istanbul University on labour economics and industrial relations. After working in the export department of some companies operating in the USA, Russia, and Turkey, he started working as an assistant specialist in the research branch of the Istanbul Chamber of Commerce (ICC). After serving at managerial positions in the investment and technology service, SME R&D branch, and presidency branch, he served as a consultant, assistant secretary-general, and director at the ICC Secretariat. Having participated in national and international projects, Kilic has authored some research reports as well as scientific articles and a book. Cemil Hakan Kilic is currently the General Manager of ICVB.
---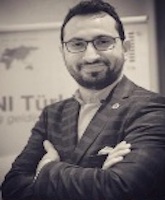 Mr. Mehmet Lüleci was born in 1985 in Sakarya. He holds a Bachelor's degree in Media Planning from the University of Bialystok (Poland). He holds a master's degree in International Relations and EU from Sakarya University. After two years of teaching, he started to work in the field of media. He has worked with many brands from private and public bodies, including TRT, Al Jazeera, NTR, Turkcell, Vodafone in the field of production and digital marketing. Lüleci has continuously developed himself and the LLC Advertising Agency, which he is the founder and president of, with trainings he received in areas such as effective use of new media, media planning, production, digital marketing, Google and social media. As a result, in 2018 the agency "Turkey-TRNC best advertising agency of the year" has been selected. Lüleci is pleased to share his experience and knowledge with his enthusiasts. Lüleci, who is also a brand management consultant in media, underlines that the basis of success is to analyze and interpret the brand correctly.
---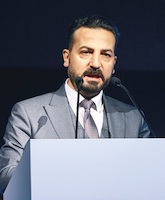 Mr. Halil İbrahim Şan is the Tourism Director of Istanbul Metropolitan Municipality. He was born in 1975 in Izmit. He completed his primary and secondary education in the same city. He studied Political Science at Government College University Lahore. He graduated from Anadolu University, Faculty of Economics, Department of Public Administration. He continues his academic studies on Innovation and Entrepreneurship at the Institute of Management of Ibn Haldun University. In 2005, he started to work in Istanbul Metropolitan Municipality. He served as the Project Coordinator for European Association of Cities Against Drugs (ECAD) and Healthy Cities Association of Turkey Union of Municipalities. In 2018, he launched the first city branding Project "Visit Istanbul" for Istanbul Metropolitan Municipality. Within the scope of the project, many promotional films were shot and a Travel Influencers were brought to Istanbul. He believes that Social Media is the most effective communication channel that will contribute to City Branding. Şan continues to produce strategies for destination marketing.
---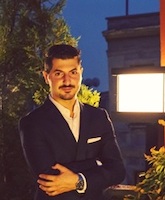 Mr. Barış Türer pioneered the establishment of a tourism sectoral organization to improve communication and cooperation among hoteliers on May 27, 2015,  This formation has been shaped as the International Association of Hoteliers. He was born in Istanbul and graduated from Istanbul Aydin University, Department of Tourism and Hotel Management. He is continuing his graduate studies in Business Administration at Işık University. He is a speaker at various events, organizations and universities, gives seminars and conducts sectoral research. He writes articles on tourism and travel for various magazines and different media. He also provides corporate communication and brand management consultancy to various companies. In 2017 (in Direction Staff Award Ceremony in Turkey) and in 2018 (Best of the Year), he was granted the "Best Tourism Manager of the Year" award. Mr. Türer currently serves as the Chairman of the Board of Directors of the International Hoteliers Association.
---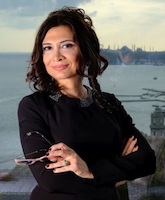 Dr. Nur Ündey is an associate professor in the Department of Tourism Management at Haliç University. She was born in Izmir and graduated from Izmir American College for Girls. Ündey, who continues her undergraduate education in the Department of Journalism and Public Relations, Faculty of Communication, Ege University, completed her master's and doctoral studies in the same faculty. She is an associate professor in the field of Public Relations. She has been a professional tourist guide for archeology and religious groups for many years. She teaches undergraduate and graduate courses, seminars and researches in the fields of tourism marketing, corporate communication, and marketing communication as a faculty member at various universities. She writes for various magazines on gastronomy, international cuisine and travel. Ündey is currently the head of the Department of Tourism Management at Haliç University, Faculty of Business Administration.
---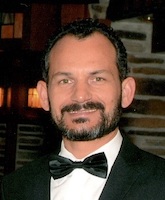 Dr. M. Cihan Yavuz is a full professor in the school of tourism at Cukurova University. He was born in 1976 in Istanbul. Yavuz obtained a BA in Economics in 2000, and a Ph.D. in Marketing in 2007 from Cukurova University. He has several pieces of research, papers, awards, books, and consultantships about city branding, tourism planning, and economic development. He has advised some public and private bodies. He has worked on stakeholder supported smart city technologies and applications in recent years to help to improve city branding, tourism planning, and economic development. He believes that stakeholder supported smart technologies help to facilitate daily life for citizen and enhance city experience for tourists.
---