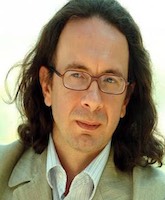 Mr. Kutsi Akili was born in 1965 in Istanbul. He graduated from the Kabataş High School and Mimar Sinan University, Faculty of Architecture. He served as a researcher and screenwriter for TV series and documentaries. He has more than 30 scenarios and 6 books that have been successfully actualized. He developed the tradition of "good food" which was from the family by strengthening it in the theoretical field. He started to work as a private cook by using Ottoman recipes. He continues his works on Twitter (@kuzubudu) and his website (kuzubudu.com) to tell the damage of "modernization" and "adaptation" on our food culture.
---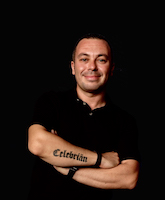 Mr. Cenk Girginol started his career at Unilever and after serving as regional sales and organization manager, he entered the coffee industry in 2003 with Egro Coffee Systems. He has worked at Turkey branches of Caffe Vergnano in Italy and Italian Lavazza as manager and General Coordinator. In 2016, he published Turkey's first coffee-bio book named "Coffee – from the earth to the cup". In 2017, he was awarded the Best Book Award Coffee Turkey by Gourmand World Cookbook Awards. He has represented Turkey as a Finalist in the Best in the World Championships in May and on 27 May 2017, has won the "Best in the World 2017" prize. In 2018, he was considered worthy to "BK Interior Design – 2018 Best Book Interior Design" award by the Independent Press Awards recognized as one of the most prestigious book awards in the United States of America.
---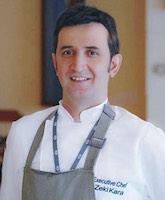 Mr. Zeki Kara who is the Vice President of TAFED (Turkey Cooks Federation), has a 26 year-professionality engages in the culinary profession. He is an expert on Turkish, Ottoman and international cuisine and has represented Turkey many times abroad. He has worked in many hotels and restaurants in clubs such as Kemer Golf & Country Club and Çırağan Kempinski. Zeki Kara, who has made cooking programs on various TV channels, started working at BTA Catering in 2010 and worked as Executive Head Chef for nearly 10 years. In 2019, he established Chef Museum Atelier, where he organized various pieces of training, workshops, cooking programs and international events in the field of gastronomy.
---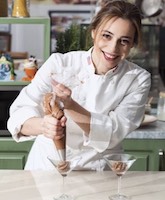 Ms. Deniz
Orhun
graduated from Ankara University-Department of Agriculture Engineering in 1996, she completed her MBA – Executive Management Master's degree at London College and Hacettepe University. She worked in Merck Sharp Dohme, Novartis and Tetra Pak for various missions based in Turkey, Sweden, Dubai and Brazil. After a while, she went to the USA and studied culinary, where she got her scholarship, majoring in baking and pastry at Kendall College, Chicago. She worked in the Swedish Bakery, the Union League and in Four Seasons Chicago until 2008. Chef Deniz is owner and founder of Klemantin since May 2008. She continues her works between USA and Turkey. She is a consultant in various Universities' departments of Gastronomy. She is Master Chef and Culinary Educator at the Thermopolium Gastronomy Academy at Başkent University, Board Member of Turkish Cuisine Culture Research and Application Center, Founder and Owner of Klemantin, Honorary Board Member of Gastronomy and Healthy Nutrition of Traditional Complementary Medicine Association (GETAT), TV producer and presenter, Member of World Chefs Organization and ACF Washington DC. She was honoured as "2007 Best Chef of the Year" / International Cuisine Festival at Chicago. She served President's Bill Clinton & Barack Obama. She prepared the wedding offerings of Prince William. She served as a consultant chef at Turkish Presidency. She served many celebrities in the USA and in Turkey. Since 2008; she has been performing in TV programs and news, where she produced and presented individually more than 1100 TV programs. She gave more than 150 seminars and gastro talk shows in public areas while also performing seminars at the universities, technical and trade vocational high schools in many Turkish cities. For the first time, she represented Turkey at the International Gastronomy Forum which organized by China Cuisine Association, under the leadership of the United Nations, UNESCO and World Chefs Federation in China, 2018. She also represented Turkish Cuisine on 24 Solar terms Gastronomy Regimens and Food Innovation at CIFTIS which organized by CCA, OECD, UN and World Trade Organization, May 2019.
---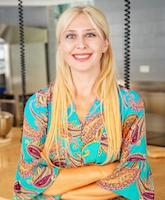 Dr. Esra Mankan is the head of the Department of Gastronomy at Bahçeşehir University, where she teaches nutrition, food management, food hygiene, nutrition anthropology and international gastronomy. Nutritional habits and purchasing behaviors in different segments of society (youth, women, etc.) form the basis of her academic studies. Her researches include new trends in gastronomy and she participates in many national and international congresses and symposiums. She plans innovative work in the field of gastronomy at the newly opened BAU Culinary Arts Center. She works to harmonize her personal knowledge with the experiences of Bahçeşehir University to adapt the academy to the wishes of private kitchens, chefs and all the members of the process.
---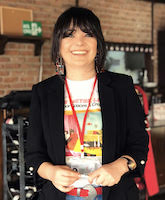 Dr. Mehtap Yücel Güngör started her Tourism education in Malatya Anatolian Hotel and Tourism Vocational High School and continued in Gazi University. She completed her PhD in Tourism Management at Adnan Menderes University in 2018, after completing her master's degree in Tourism Management Education at Gazi University. She worked in the culinary and service departments at various hotels and restaurants in the hospitality industry. She started her teaching career in 2008 as a cookery trainer and continued as a Lecturer at Gazi Osmanpaşa University and Adnan Menderes University. He is currently working as Assistant Professor in Anadolu University, Department of Gastronomy and Culinary Arts.
---