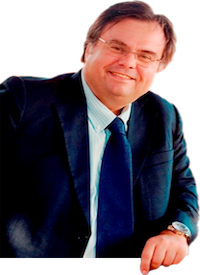 Prof. Dimitrios Buhalis is Head of Department Tourism and Hospitality, Director of the eTourism Lab and Deputy Director of the International Centre for Tourism and Hospitality Research, at Bournemouth University in England.
He is a Strategic Management and Marketing expert with specialisation in Information Communication Technology applications in the Tourism, Travel, Hospitality and Leisure industries. His research area is cutting across a number of disciplines and is looking into adoption of innovations for creating value for both consumers and organisations. Current research focus includes Smart Tourism, SoCoMo Marketing (Social media Context and Mobile Marketing), Augmented Reality, Experience management and Personalisation, Reputation and Social Media Strategies, Accessible and Special Diet (Alergens) Tourism.
Close collaboration with industry, governments and international organisations from around the world ensures that results have relevance and impact in the real world whilst constantly pushing the boundaries of knowledge and academic excellence. Dimitrios is also the immediate past President of the International Federation for Information Technologies in Travel and Tourism (IFITT).
Dimitrios is researching, lecturing, advising and facilitating progress in organisations globally, whilst his books and publications are studied widely by both students and professionals around the world. He is frequently delivering keynote presentations, speeches, seminars and workshops in both academic and professional conferences globally. Here you will find information about his research activities as well as about his publications and events. You will also find information on a number of projects he is currently working on. This site complements his blog where he is writing his views and news, issues that occupy his mind and some best practice from the industry. The site also complements his social networking presence on his Facebook, LinkedIn, Academia.edu and Twitter pages where he engages with a wider audience and distributes news, photos, activities and publications. The site has a wealth of information about eTourism and Tourism and Travel Research in general. Hope you will enjoy and come back often for updates.
---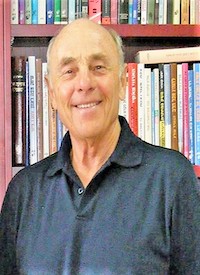 Prof. Nahum Biger is a Full Professor of Management and Financial Economics.  He is associated with the Faculty of Management at the University of Haifa, in Israel, as an emeritus professor of financial economics.
Professor Biger was the President of the Carmel Academic Center in Haifa, Israel between 2009 and 2016.
He obtained his PhD (doctorate degree) at York University in Toronto, Canada.  He chaired the Finance Area at York University until 1982 when he moved to the University of Haifa in Israel. Following several years at the Department of Economics, with colleagues he founded the Graduate School of Business, was the founding Dean of the Graduate School of Business at the University of Haifa in Israel, and served at that capacity for 8 years.
Professor Biger published over 70 articles in academic journals such as The Journal of Finance, The Journal of Financial and Quantitative Analysis, The Journal of Risk and Insurance, The Journal of International Business Studies, The Journal of Economics and Econometrics and more. He also published five books and numerous consulting reports.
Professor Biger participated in several missions of the World Bank to Botswana and to Chile. He is a regular economic advisor to governments and to courts of law as an expert on economic and financial issues.
Professor Biger was and continues to act as a visiting professor at top universities. He taught MBA courses at Northwestern University's Kellogg School of Management, University of California at Davis, University of Cape Town, University of Rotterdam and the Peter Druker Graduate School of Management in Claremont, California. He was also associated with the late professor Druker and served on a team that continues to promote and disseminate the legacy of Professor Drucker globally. For 12 consecutive years, Professor Biger has taught MBA courses at the ENPC-SIMBA program at Tongji University in Shanghai, and at the ENPC MBA programs in Paris, in Nagoya (Japan) and in Casablanca.
Professor Biger specializes in Corporate Finance, International Financial Management, Financial Investment, Corporate Valuation, and economic – legal issues. He is an exciting lecturer and won awards of excellence in teaching at various universities in four continents.
---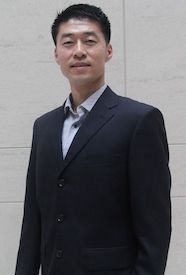 Prof. Yi David Wang is currently a professor at the School of Banking and Finance, University of International Business and Economics (in Beijing, China). He also serves as a Senior Research Fellow in the M3 Center for Hospitality Technology and Innovation. David's research interests include macroeconomics, international finance, environmental and energy economics/policy, asset valuation, and real estate. He was an economist in the research department of IMF for over four years (early 2014 to early 2018), specializing in global macroeconomic forecasting. Prior to joining the IMF, he worked in BlackRock's investment strategy team, primarily involved in multi-asset allocation, country and sector rotation in the equity space, and also commodities such as gold and oil. David was an analyst in Morgan Stanley's Global Capital Markets division from 2004 to 2006. He started his career as a research assistant at the Chicago Fed from 2003 to 2004. David got his PhD in Economics from Stanford University in 2011 and his AB from University of Chicago in 2004, double concentrating in math and economics.
---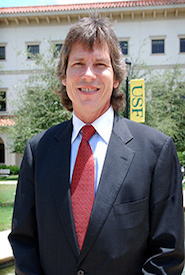 Mr. Keith A. Barron, JD, Esq., has been an adjunct instructor at the University of South Florida's College of Hospitality and Tourism Leadership since January of 2008. Mr. Barron is a graduate of the Benjamin N. Cardozo School of Law, New York University's Preston Robert Tisch Center for Hospitality, Tourism and Sports Management, The Culinary Institute of America, and is a member in good standing of the New York State Bar.
Mr. Barron has many years of hospitality industry related experience. He helped design the kitchen for a 120-seat New York City Sutton Place restaurant and orchestrated the back of the house construction phase through opening. He was the owner of a Hospitality Management Company that operated an exclusive private club located on the banks of the Hudson River in New York City. The facility included a full-service restaurant with seasonal riverside dining, high volume catering, tennis, squash, platform tennis, and a swimming pool. He oversaw extensive construction and renovation projects, negotiated all contracts with vendors, contractors, purveyors and service providers, interviewed, hired, and trained staff, implemented performance evaluations, and resolved problems.
Mr. Barron is a former prosecutor from the Kings County District Attorney's Office. He prosecuted crime in the borough of Brooklyn, Trial Bureau V – "Orange Zone." He oversaw and conducted extensive investigations while preparing cases for trial, many of which obtained top count convictions. He worked closely with detectives and police officers from the NYPD on a case by case basis. Mr. Barron was an adjunct instructor at New York University's Center for Law, Finance and Taxation where he taught legal writing & research, and Westlaw training for a paralegal degree program affiliated with New York University School of Law.
Having completed his tenure as an Assistant District Attorney, Mr. Barron entered private practice where he handled complex civil cases. Representing corporations, restaurants and other food-related establishments in New York City through the Restaurant Insurance Group and the Risk Management Prevention Group, he litigated all cases by preparing for trial, and frequently obtained favorable settlements for clients by employing tough negotiating strategies at mediation. He also handled felony and misdemeanor criminal defense matters, obtaining favorable plea deals after extensive discussion and negotiation with the District Attorney's Office.
Mr. Barron teaches Hospitality Law and Introduction to Hospitality to undergraduate students seeking a Bachelor's Degree in Hospitality Administration. The minimization of litigation is stressed through a preventative approach on how to limit liability while operating a hospitality business. The Introductory course focuses on the broad umbrella that is the Hospitality Industry. Mr. Barron is very enthusiastic about his students and looks forward to making a positive contribution to each student's educational experience.