Welcome to the official website of the Global Conference on Business and Economics (GLOBE 2018), which will be held during June 4-8, 2018 at the University of South Florida Sarasota-Manatee campus in Sarasota/Bradenton, Florida. Sarasota/Bradenton, Florida is home to amazing beaches including #1 beach in America (Siesta Key), Anna Maria Island,  museums (The Ringling Museum), art galleries, state parks, lakes, and other attractions such as the Marie Selby Botanical Gardens, the South Florida Museum, Bradenton River Walk, the G-Wiz Museum, and the Sarasota Jungle Gardens. USF Sarasota-Manatee is easily accessible by two airports (Sarasota-Bradenton International Airport-SRQ and Tampa International Airport- TPA). GLOBE Conferences are organized by Association of North America Higher Education International (ANAHEI) and sponsored by University of South Florida Sarasota-Manatee, Florida, USA. 
GLOBE 2018 hosts four conferences concurrently:
Global Conference on Business and Economics (GLOBE)
Global Conference on Hospitality, Tourism, Event and Leisure Management (HOTEL)
Global Conference on Services Management (GLOSERV)
Graduate Student Research Conference in Business and Economics (GRADCONF)
This allows researchers to present/listen research studies from interdisciplinary fields within a week in the same venue!
GLOBE 2018 aims to bring together researchers, scientists, scholar and scholar students to exchange and share their experiences, new ideas, and research results about all aspects of business and economics research and discuss the practical challenges encountered and the solutions adopted. English is the official language of the conference. We welcome paper submissions.
Prospective authors are invited to submit full  or abstract only (and original research) papers (which are NOT submitted/published/under consideration anywhere in other conferences/journal) in electronic format through the Online Manuscript system. All  papers will be double-blind reviewed by experts in the relevant fields.
Welcome to the GLOBE Conference 2018 Sarasota & Bradenton
Conference Chairs:

Conference Honorary Chair:
Dr. Moez Limayem, Dean of Muma College of Business, University of South Florida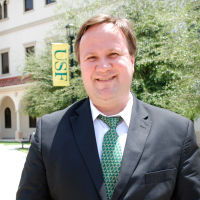 Program Chair & Host of the Conference:
Dr. Cihan Cobanoglu, McKibbon Endowed Chair Professor, USF Sarasota-Manatee & President of ANAHEI
Scientific Organizing Committee Chairs:
Dr. Patrick J. Moreo, Dean & Professor, University of South Florida Sarasota-Manatee, USA
Dr. Kelly Way, Assistant Director & Associate Professor, University of Arkansas, USA
Dr. Ayse Bas Collins, Associate Professor, Bilkent University, Turkey
Dr. S. Mostafa Rasoolimanesh, Senior Lecturer, Universiti Sains Malaysia, Malaysia
Presenting Sponsor